Pocky Day comes once a year. Here's what I did to celebrate!
Pocky Day is celebrated by Otaku around the world on November 11th. Why is it on this date? November the 11th is written as 11/11, which looks similar to four Pocky sticks standing side-by-side.
For those that don't know, Pocky is a biscuit (similar to an unsalted pretzel) covered in various sweet frostings. The most common kinds are chocolate and maccha flavored. This year I decided to try as many different flavors I could with my sister, Vanessa. Naturally, we recorded the event and uploaded it to my Otaku YouTube channel. The flavors we tried are listed below, along with some Amazon listings. If you use my links, I'll get a small cut and it won't cost you anything extra. It's to keep my website and YouTube channel running:
In addition to these different flavors I found Adult Pocky, which is less frosting and more biscuit, and MIDI Pocky, which is shorter biscuits with much more frosting. I've seen giant Pocky on Japanese TV shows, but I couldn't find these anywhere online.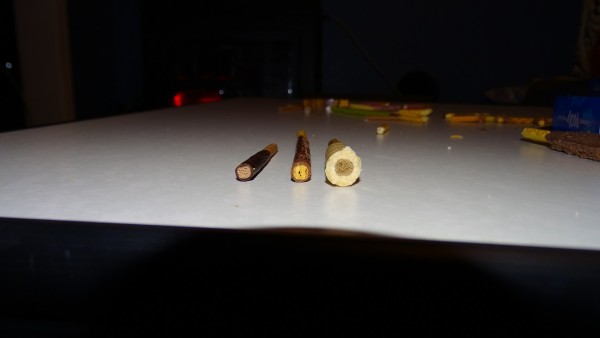 How will you be celebrating Pocky Day? You could always play the Pocky game with a loved one. All you need is Pocky and a friend. See the gif below for more. :3 Whoever breaks the kiss looses!