The dark and mysterious Black Rock Shooter gets this 1/8th scale figure release by Good Smile. See this figure in detail here.
Black Rock Shooter has received a great deal of figure releases over the years. From scale figures to nendoroids and chibis to action figures and Figma. These BRS figures come in different shapes, sizes, and poses. Many BRS figures also come with extra accessories or swappable parts, and this one is no different.
This 1/8th scale figure of Black Rock Shooter by Good Smile measures approximately 27.5cm (11in) tall for the figure itself and 5.5cm (2.5in) for the base. The figure attaches to the checkered platform with tiny metal rods extending out of the base and into the shoes of Black Rock Shooter.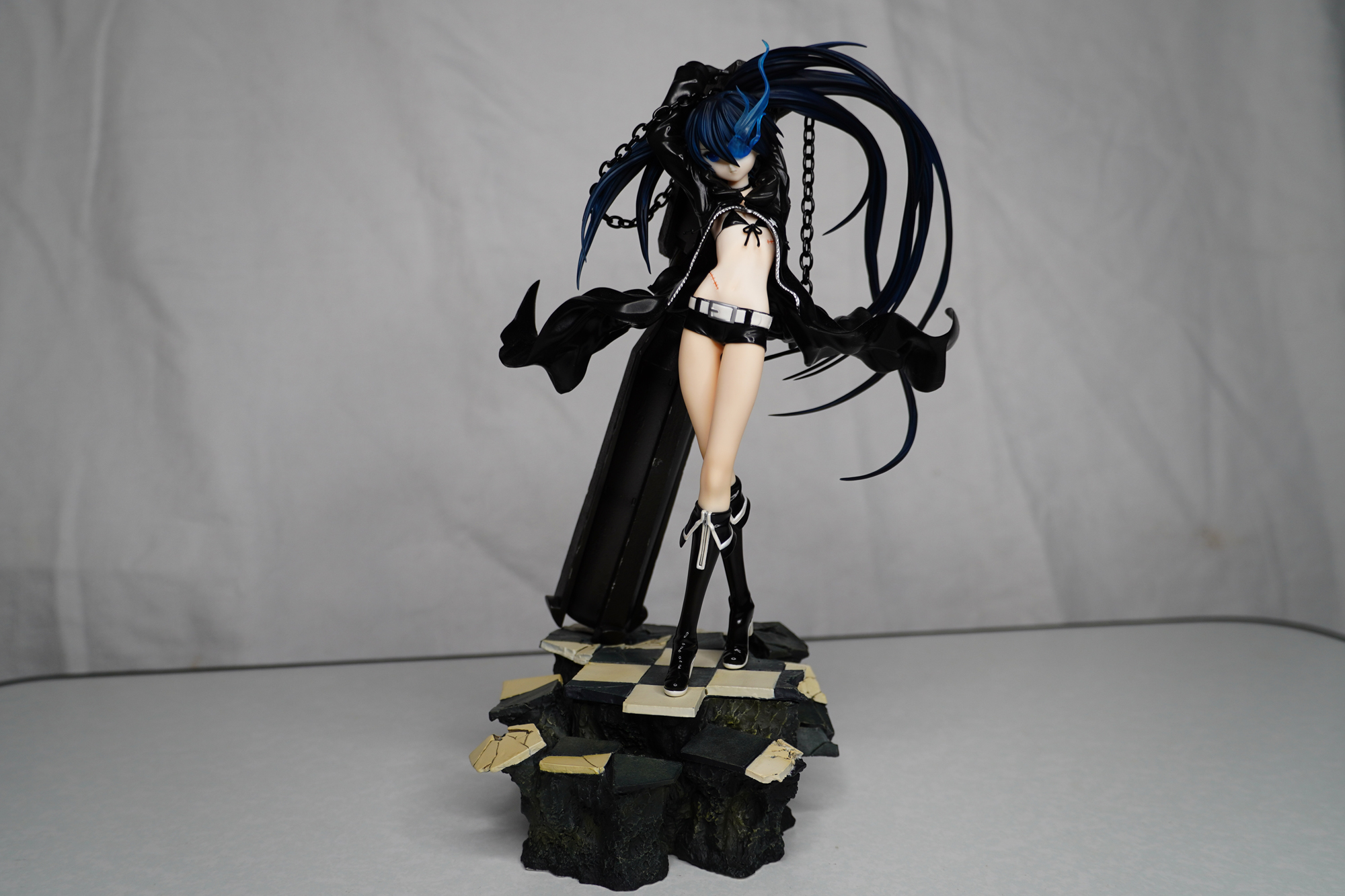 The BRS figure comes with two different faces, one with and one without a flaming blue eye. Also included is a giant cannon measuring approximately 22cm (8.5in) long. Nothing really keeps the cannon in place, as it rests in a crater on the stand and within the hands of the figure without any connections. Lastly, a thin chain is included with the figure to wrap around the cannon and hands. There is a tiny instruction manual that shows how to wrap the chain around, but it isn't all that helpful.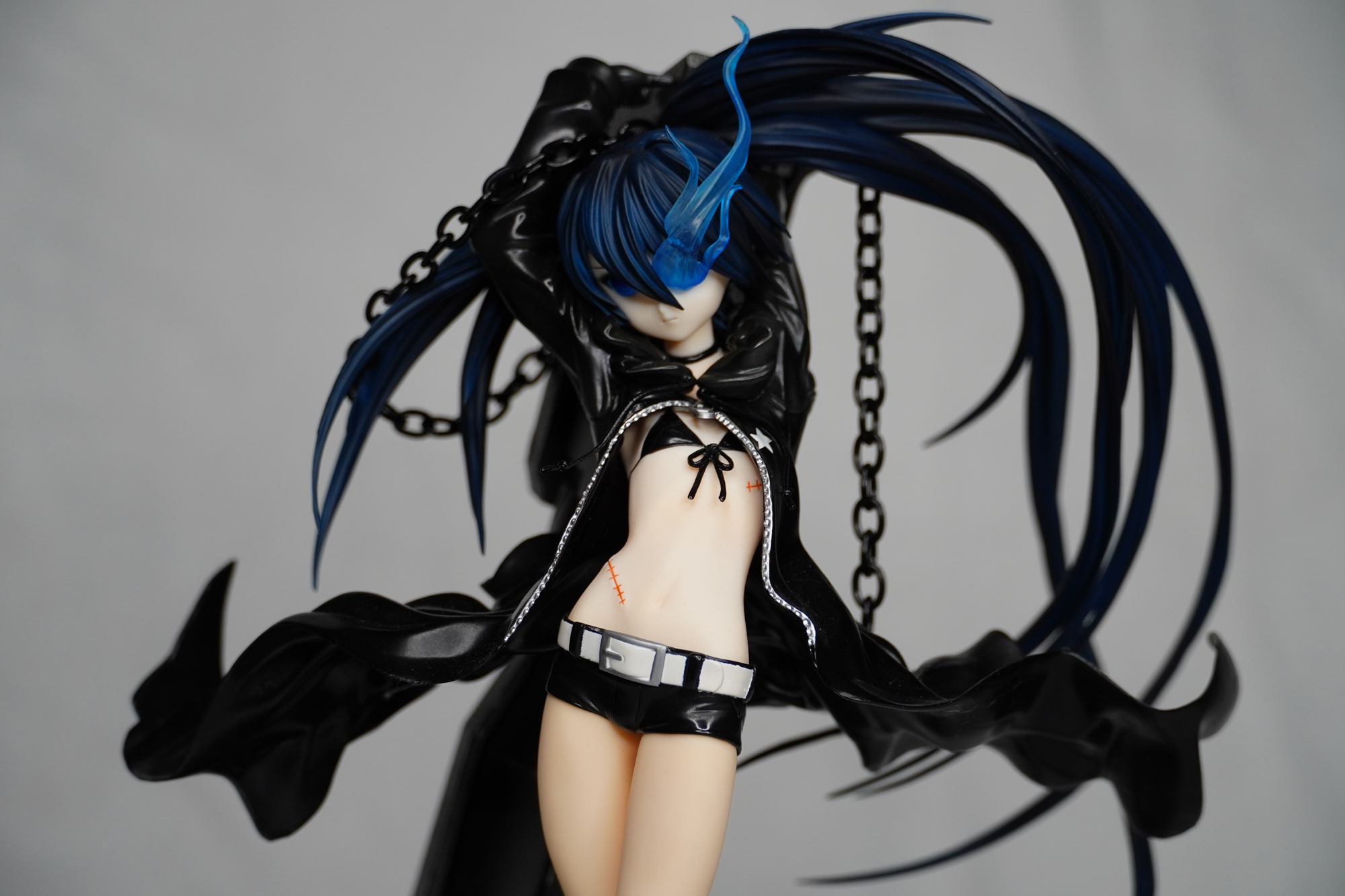 Every piece of the Black Rock Shooter figure is made out of a hard PVC. The hair extends out in all directions, as does her coat. These pieces are brittle and can snap off if not careful.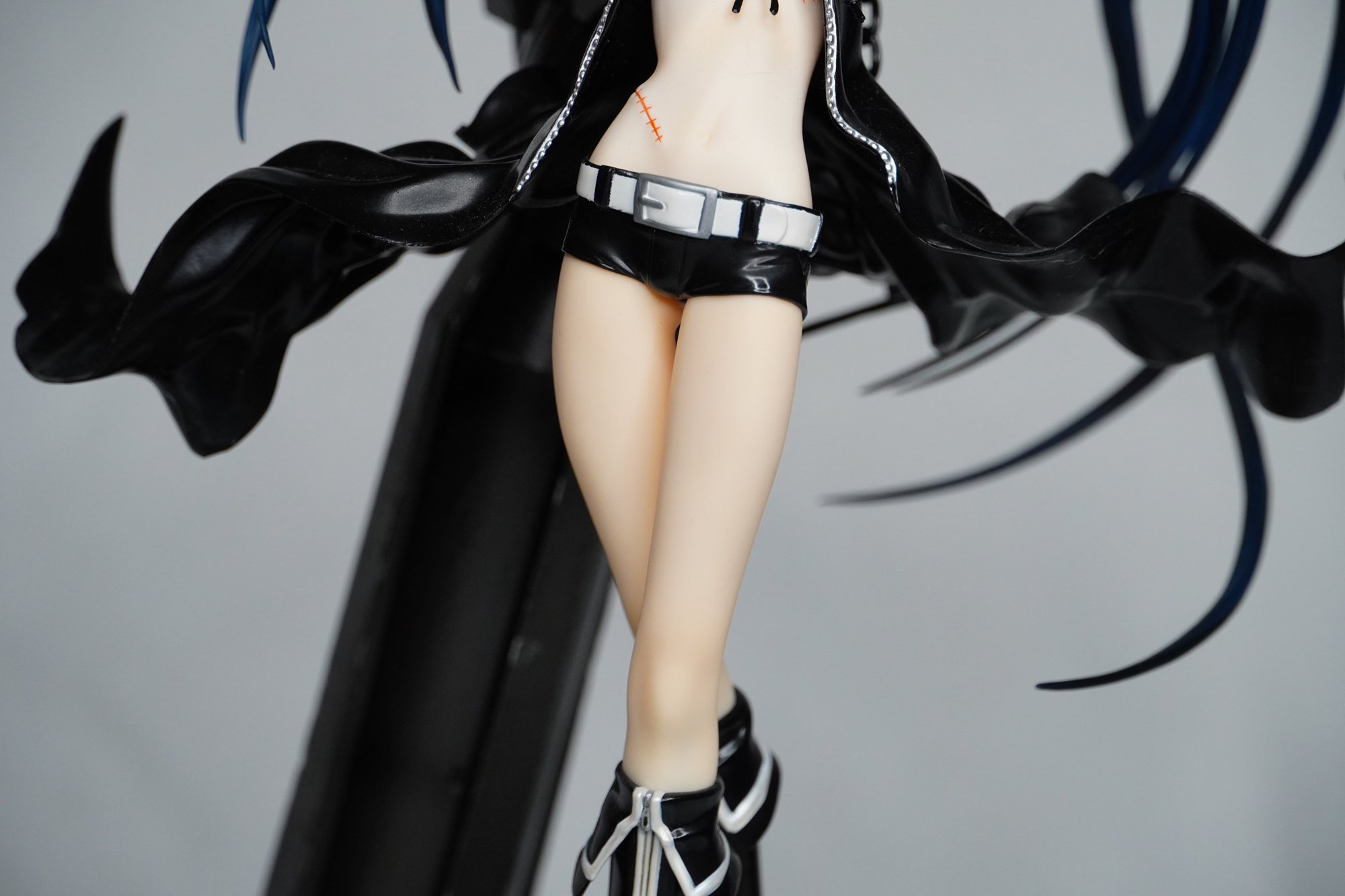 While this Black Rock Shooter figure looks nice in pictures, it is a nightmare to put all the pieces together, as the cannon and chain have no real attachments. This is the type of figure that should be kept behind glass, given how fragile it is. Moreover, Pop Up Parade just released an exact copy of this figure. Maybe one day I'll buy that figure and compare it to this scale one.
See my review of the Good Smile Black Rock Shooter scale figure in the video below.
Buy the Black Rock Shooter 1/8th scale using the Amazon link below. This is an affiliate link, allowing me to get a fraction of your sale without costing you any extra!