Going old school with a Imari Kurumi figure review from Bible Black. See how she stacks up with these images and video of the figure from every angle.
This figure is of Imari Kurumi – or Kurumi Imari if you want the family name to be first like in Japan. This character is from the anime and best selling eroge Bible Black. It is a 1/8th scale, pre-painted figure from the Miyabiya company.
For those who love to keep their figures in the box, you may want to know this box has one large window on the front, a small window on the side that continues from the front, a small window in the back with the figure's info, and a small circular window on the top.
This figure can be disassembled at the arm and waist, allowing you to remove her bra and skirt. In case you are wondering, the figure is anatomically correct up top.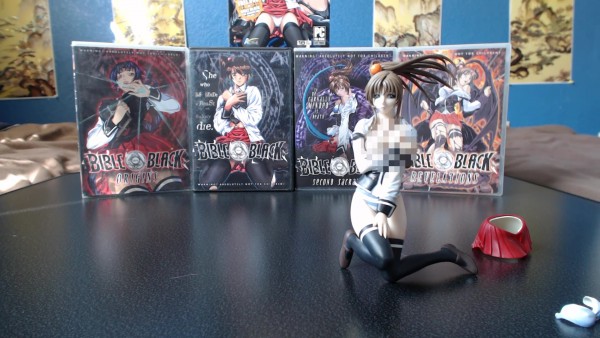 The Imari figure is made out of PVC, and is solid on all parts except for her hair and removable clothes. Those parts are still pretty solid, but have a little give to them since they're a lot thinner. The figure stands at about 14.5 cm tall and 9 cm from her left to right foot. My only dislike of the figure is how she balances on one knee and the tip of both her feet. She easily falls over if you don't have her propped up on something.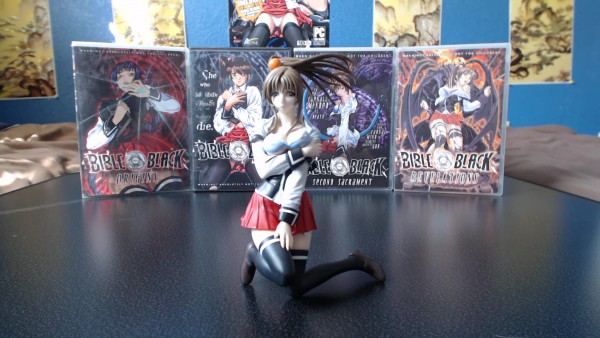 If you would like to buy this figure, you can grab one from Amazon at the link below.