The CD / DVD version of Band-Maid's second album, New Beginning, comes with a few bonuses. Is it worth the extra price tag?
For those who are unfamiliar, Band-Maid is a five woman Japanese rock band. They've gained a bit of a following from BABYMETAL fans looking for similar bands. Some people have claimed Band-Maid is the same genre, Kawaii Metal, but it really is not.
To the best of my knowledge, the five women that make up Band-Maid are not idols, and they do not try to act cutesy like idols do. Yes, they are dressed in maid outfits, which is one of the things you may find in the Otaku-centric Akihabara next to all the Idols, but they are still not Idols. To be clear, this is not Kawaii Metal like BABYMETAL or LADYBABY. This is simply rock, and some great rock at that.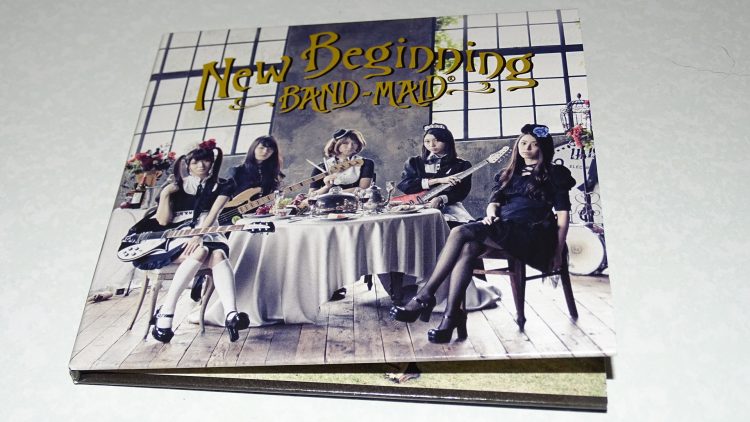 Band-Maid's second album, New Beginning, released on November 4, 2015. There is a basic CD version and a special CD / DVD version that costs a few extra bucks. New Beginning features a total of nine songs. They are: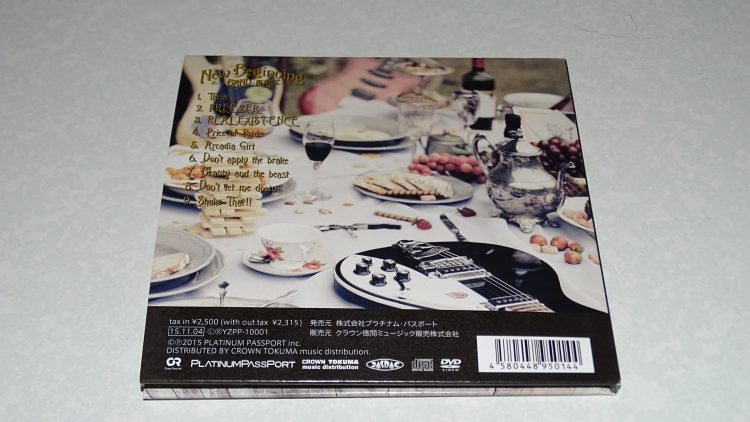 Thrill
FREEZER
REAL EXISTENCE
Price of Pride
Arcadia Girl
Don't apply the brake
Beauty and the beast
Don't let me down
Shake That!!
All are great songs. I absolutely loved the CD from start to finish. The lead singer's vocals are incredibly strong, and the music is upbeat and powerful. You can listen to samples of all the songs on iTunes, or you can listen to a few of their songs in their entirety on Band-Maid's official YouTube channel.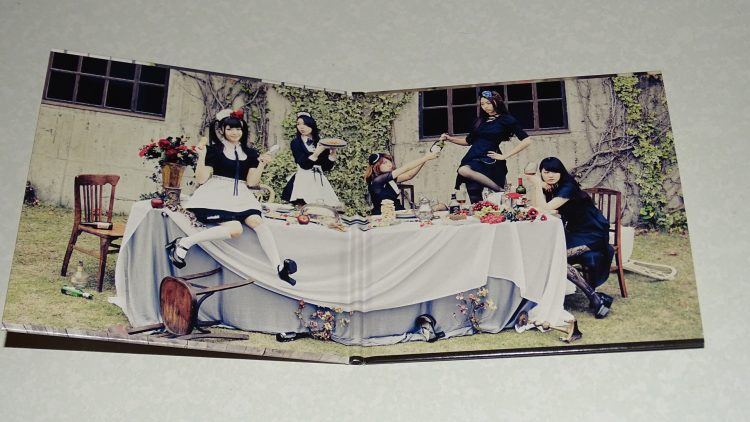 This special CD / DVD version doesn't come in a jewel case like most CDs. Instead, the album is made out of a thick paper or cardboard. The CD is stuck inside the left half, and the DVD is stuck inside the right half.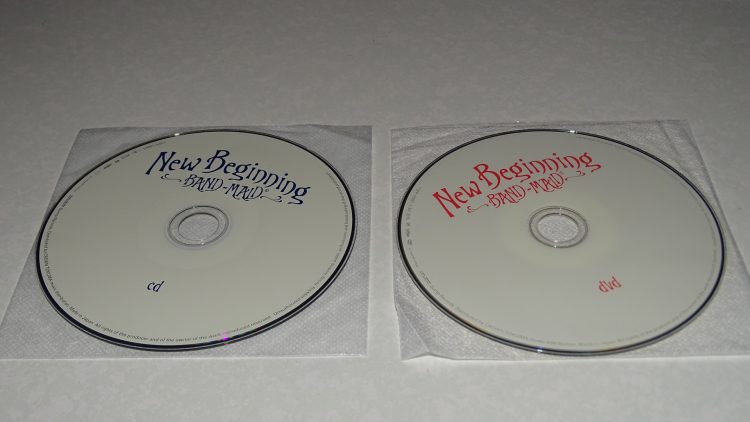 Unfortunately, there's no special artwork on the discs or on the slip of paper that contains the lyrics for all their songs. The paper is glossy, but that's about it. The only thing special about this set is the cardboard album with the pictures of the five girls.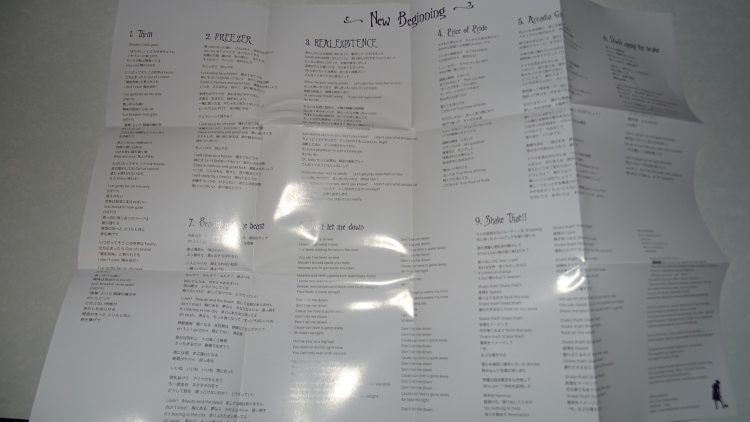 The New Beginning DVD comes with two music videos. They are the music videos of REAL EXISTENCE and Don't let me down. It's an unusual choice for a bonus since these two music videos were already released on their official YouTube channel in HD before the album even released!
In the end, is this special edition even worth it? I'd say yes! While it's true the bonus DVD isn't much of a bonus since the music videos are already on YouTube, the album cover is a unique one at that, and it's only about five dollars more for the upgrade. Also, the music on the physical CD is much higher quality than the iTunes versions.
If you want to save some cash, New Beginning can be purchased on iTunes for about $11 USD. The bitrate is about 256 kbps, and for some reason iTunes labels it Jpop. Maybe this is because their first album was a bit of a lighter rock. I imported the CD to iTunes using AAC automatic settings. The bitrate jumped to over 1000 kbps, and it was auto labeled as Rock. If you're an audiophile, you may want to import the CD instead.
If you do choose to buy a physical copy for yourself, you can grab it off of Amazon. Use my link and I'll get a small cut from the final price. Don't worry, it won't cost you anything extra. This is just to support me and help keep my website running.