This mini-album has two different versions (type A and type B), each with their own bonuses. Here's a thorough Band-Maid Brand New Maid Review.
Brand New Maid is the latest album from Band-Maid, a five woman Japanese rock/metal band. It is considered an EP or mini-album because it only has eight songs, which is a bit unusual since their last album had nine songs and was considered a full studio album.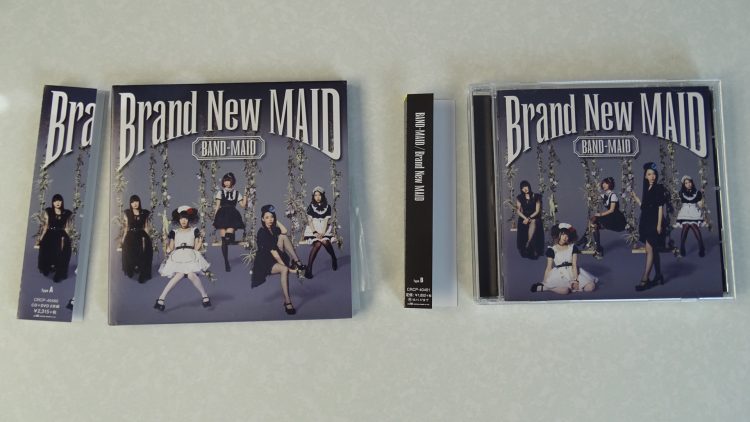 There is a Type A and Type B version to Brand New Maid. When it comes to the appearance of the albums, Type A comes in a cardboard packaging with the two discs inside each end. A large picture is inside once you open it up. Type B comes in a regular CD jewel case. Both include Obis that fit the spine of their album, and both include very lackluster inserts with lyrics to all of their songs.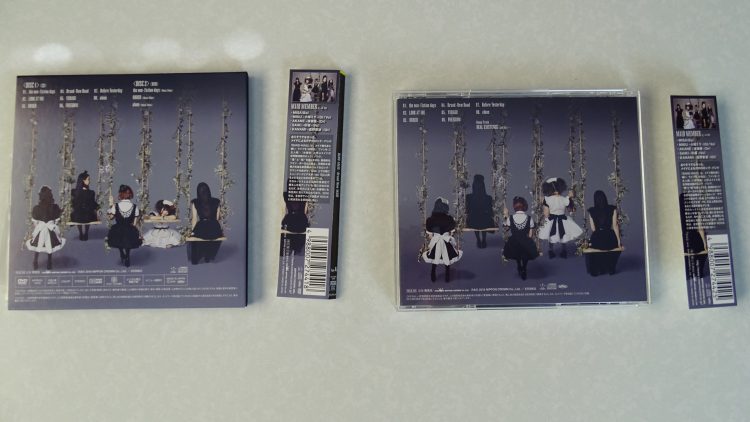 Type A includes a DVD with three music videos, one of which is not available on their official YouTube channel, though the music video is only of the band performing in a small venue. Nothing special or artsy for a music video. The DVD is region 2, which means it won't play in just any DVD or Blu Ray player. It did not work on my gaming systems here in the USA, but it played fine when I put it in my PC's DVD drive and used the free VLC player.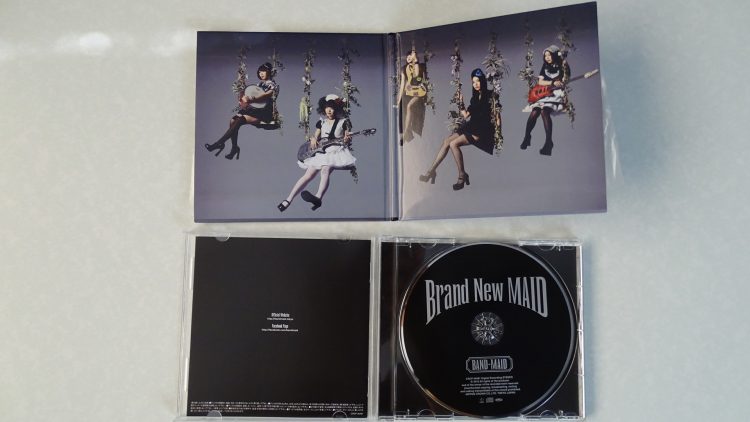 Type B includes a bonus live version of Real Existence from their second album. There's nothing special to Type B other than that. It is about 500 Yen cheaper, which is only about five dollars. Honestly, it's best to get Type A, unless you're a mega fan and want the different cover pictures of Band-Maid that are on the two versions.
CD Track Listing
the non-fiction days
LOOK AT ME
ORDER
Brand-New Road
YURAGU
FREEDOM
Before Yesterday
Alone
Real Existence Live ver. (Type B only)
DVD Track Listing
the non-fiction days
ORDER
Alone
Brand New Maid is another great album from Band-Maid. It didn't seem as energetic throughout like their second album, New Beginning, but it was far from bad. It also felt a bit more metal than rock on some songs, but it can be hard to place a label and find the line between the two genres. The best songs have to be the three that were made into music videos: the non-fiction days, ORDER, and Alone. You can hear little snippets of the songs in my video review.
Additionally, special bonuses were given to those who ordered the album for a limited time. Type A was packaged with a blue guitar pick with the Band-Maid logo.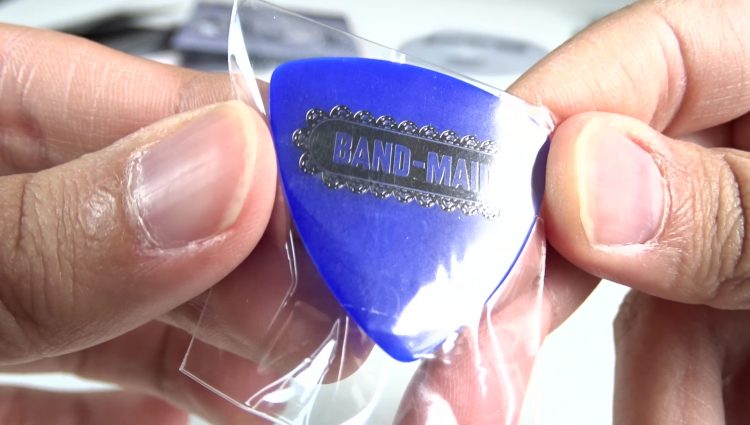 Type B was packaged with a small poster of Band-Maid. The image from the back of the Obi was the same image used for the poster. The measurements are about 16 inches tall by 11.5 inches wide.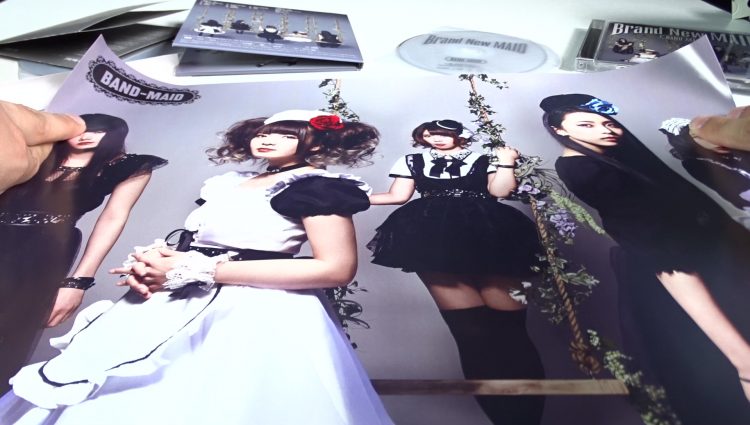 These albums have only been available from Japan since the middle of May. It never showed up on iTunes like their single and two full albums. However, there's now a pre-order listing on Amazon for an Import of Type B for about $20 USD. It has a June 24th release date. An alternative is to import it from some place like CD Japan and pay some extra fees and taxes. If you want to get the version from Amazon, please use the link below! Use my link and I'll get a small cut. Don't worry, it won't cost you anything extra. The funds will be used to keep my website running.