Interested in buying the new BABYMETAL Mega Bundle for the re-release of the BABYMETAL album? Here's a quick review of all items!
BABYMETAL recently re-released their self-titled album in many countries around the world. I live in the United States, so I bought it from the Go Merch website along with a BABYMETAL Mega Bundle. This bundle costs $80 and includes the album, a T-shirt, a crewneck (sweater), a poster, and a flag. You can see a short video review above.
The BABYMETAL album includes 15 songs, 13 of which are included on the original album. The two new bonus songs are the brand new "Road of Resistance" with guitarists from Dragonforce, and a live version of "Gimme Chocolate" from 02 Academy Brixton, at London.
The T-shirt included in the bundle is said to be exclusive, but they could always change their minds down the road. Then again, there are a lot of exclusive T-shirts that are only available at their live concerts. This T-shirt is called the "Foxes" T-shirt.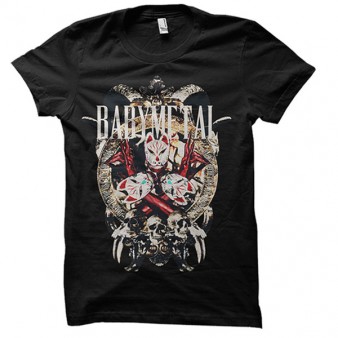 The Crewneck is a simple, black sweater with the white BABYMETAL logo on the front. The sleeves and bottom of the crewneck have elastic bands to help keep the heat in.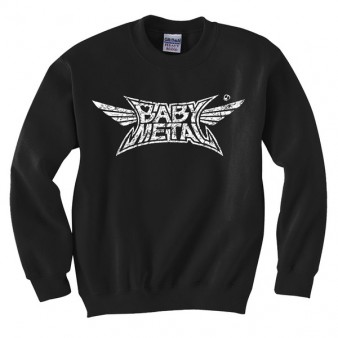 The poster is a lot smaller than I expected. It's 24″ x 18″, and seems to be from one of their Live concerts at the start of their song "Ijime, Dame, Zettai." SU-Metal is at the top of the stairs, YUI-Metal and MOA-Metal are on the sides, and the Kami Band is in the middle.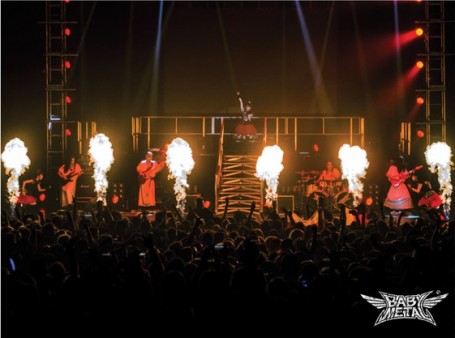 The wall flag isn't quite the same as what's listed on the website. The website says it's 3′ x 5′, and shows a flag that's 3′ x 5′, but it's actually 3′ x 4′ with a more squarish appearance. It has four metal rings on each corner, and is pretty transparent. However, if you're hanging it on a wall it shouldn't be much of a problem.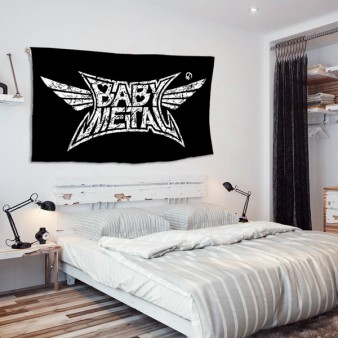 All in all, the bundle is pretty nice, but $80 still seems really steep. If you'd like to buy this bundle, head to the Go Merch website while it's still in stock! Stay tuned for my next article where I compare the US version of the BABYMETAL album with the original Japanese version!