What if BABYMETAL partnered with Loot Crate to create their own box set? This is my dream crate.
A few months ago I found out about a project being run by Loot Crate where they were hoping to find out what people would of if they could create their own theme box. A "Dream Crate" if you will. If don't know about Loot Crate, they're a subscription crates that sends out all sort of pop culture items. It seemed like a ton of fun, so I said sure. Don't worry, this is a completely unsponsored post!
A few themes popped into my head, but one that stood out among the rest was a BABYMETAL themed box. Everyone knows how big of a BABYMETAL fan I am, so I started to wonder what if the group got together with Loot Crate to create their own box set? It would probably be called the BABYMETAL Death Box. It'd be great if the box had the same sort of design as the earlier blu ray sets.
The people at Loot Crate said I could add absolutely anything to my own Dream Crate. So I decided to break up the items into two sections: A realistic box and a super ultra unrealistic dream box.
Realistic BABYMETAL Death Box
If BABYMETAL released a real Death Box with Loot Crate, I would expect it to include some of the following items:
A BABYMETAL Fox Mask. The Fox God has been with BABYMETAL since the beginning, and a fox mask would be appropriate for a loot crate. They've already sold them separately, so they might as well include them in a box!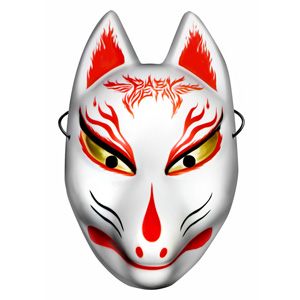 A plastic BABYMETAL key chain with either Su-Metal, YuiMetal, MoaMetal, or a member of the Kami Band in four different designs. The four designs would be similar to the most recent four Kami Band members on the outside of the picture below. That would be Mikio Fujioka, BOH, Aoyama Hideki, and Takayoshi Ohmura.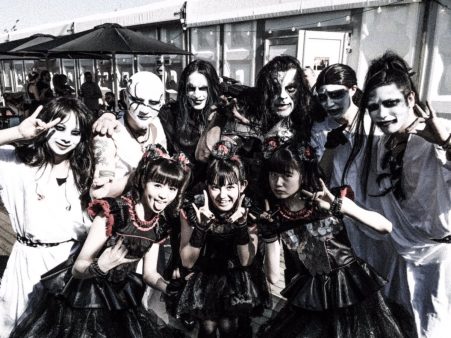 I would like if the key chains were 2D with a chibi design. We could put them on a key chain, phone, backpack, or wherever! I found some artwork of a BABYMETAL Chibi design, but I'm not sure who made them. The Kami Band Chibi design was created by DeviantArt user Lolijack21.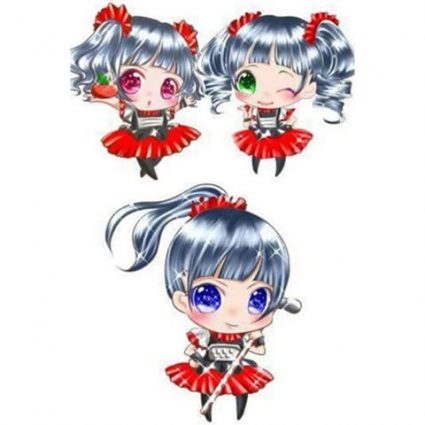 A BABYMETAL design as a temporary tattoo or sticker. BABYMETAL has had a few awesome designs and portals in the past for their concerts and blu ray sets.
BABYMETAL Scriptures. An english translation of some of the BABYMETAL origin stories that were available in BABYMETAL's earlier concerts. Put it in a book form similar to some ancient looking bible and include some of the artwork from the earlier video packages.
Lastly, add a bar of Check It Out Chocolate! Make it Japanese based from Glico maybe.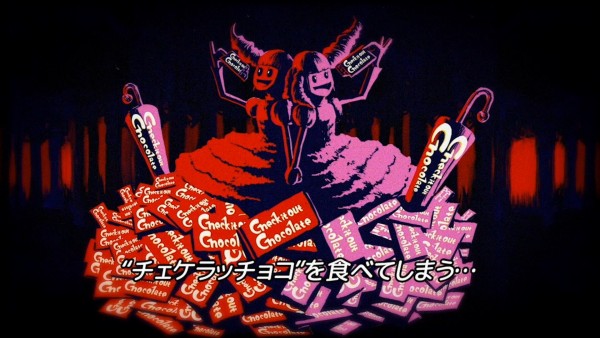 FANTASY BABYMETAL Death Box
The last set of items were in the realm of possibilities. Now I'm going to let my imagination run wild and create a Dream Crate with items that would almost certainly not be included in a realistic sense.
First off would be a ticket to a private BABYMETAL concert. Only those who purchased the BABYMETAL Death Box would be allowed in! A handful of random boxes will have VIP access to see the girls and the Kami Band backstage.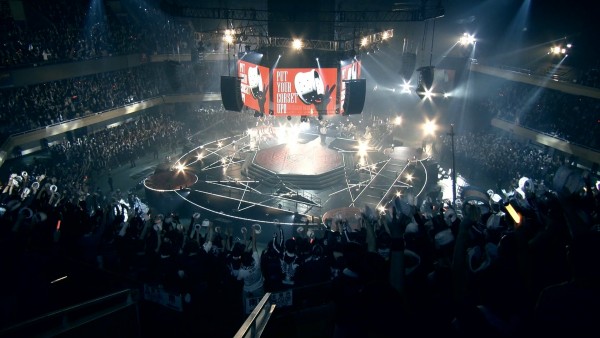 Second would be a flash drive with a brand new BABYMETAL song available on the next BABYMETAL album. This song would be available several months before the new album releases.
Third would be the skeleton hoodie design that Black BABYMETAL wears during the concerts. They have released two versions of the skeleton hoodie for a limited time, but never the same type as Black BABYMETAL.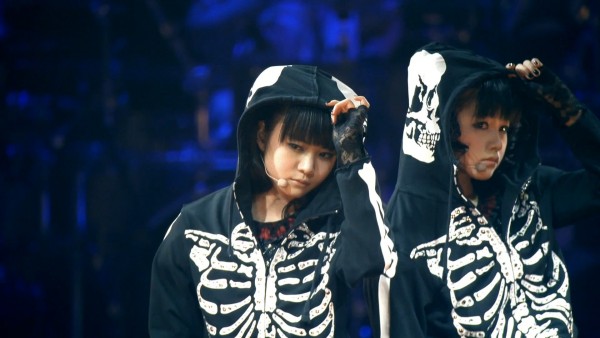 Fourth would be a signed picture of BABYMETAL and the Kami Band. A few limited edition blu ray sets have been released in the past with their signatures, but they were printed on. These would be hand signed!
And fifth would be a full scale figure of BABYMETAL and/or the Kami Band members. Funko released a Pop Figure version of BABYMETAL before, but it'd be great if they had a scale figured instead.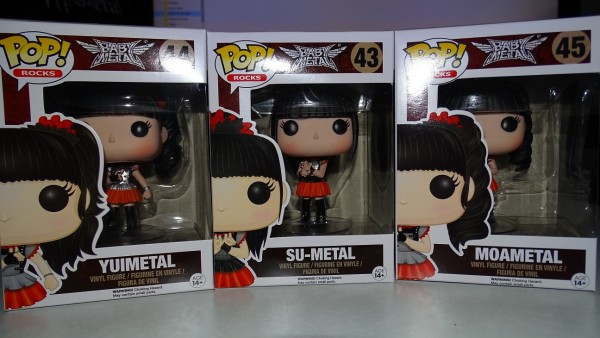 I did find an anime figure with a similar design to BABYMETAL, but an official BABYMETAL and Kami Band one would be so freakin awesome!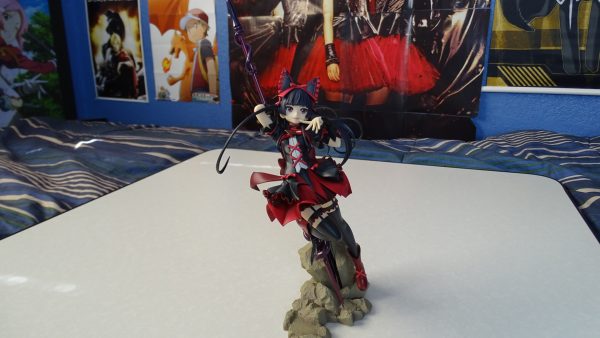 I might create even more Dream Crate posts at a later date, but this one had to be the first. Again, this post is unsponsored and just for fun. Feel free to create your own Dream Crate with any sort of theme and items that would be included. Or you can always leave a comment with a quick rundown of your own Dream Crate.